How Do I File For SSDI in Tullahoma?
June 24th, 2020 by Attorney John Colvin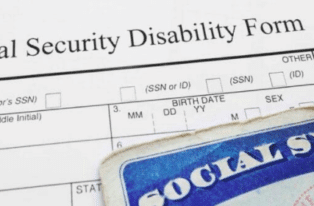 As explained by the Social Security Administration (SSA), Social Security Disability Insurance (SSDI) is a payroll tax-funded program that provides financial benefits to people who are no longer able to work because of a disability. If you or your loved one is unable to work due to a physical or mental impairment, you may be entitled to SSDI benefits. Filing for benefits is not difficult—but, you need a well-crafted, properly supported application to get your claim approved. Here, our Tullahoma Social Security disability lawyer provides an overview of how you file for SSDI benefits in Tennessee. 
Gather and Prepare Relevant Information
To successfully file for SSDI benefits in Tullahoma, an applicant must submit a claim that is backed by comprehensive, compelling documents and records. Indeed, the first real step to filing a Social Security disability claim is gathering and preparing all of the evidence that you will need to get approval. Among other things, you will need: 
Medical Evidence:

You cannot bring a successful SSDI claim unless you have seen a doctor. You need medical records—including doctors' notes—that support the notion that your condition prevents you from working. Typically, your doctor should complete an RFC form that details your disability. 
Work History:

Not everyone is covered by SSDI. To qualify for benefits, you must have paid into the program. Work history will also establish that you are not able to adjust to a new position given your background. 
Income Statements:

To qualify for SSDI benefits, your income must be under $1,170 per month. If you make too much money, you will not be issued benefits—even if you are medically disabled. 
With all of this information in hand, you will be in a position to effectively apply for SSDI benefits. You have the right to visit the Tullahoma Social Security District Office in person for additional assistance. Though, you are certainly not required to do so. The SSA allows people to file for SSDI benefits online. 
Preserve Your Rights: Challenge an Unfair Disability Denial
Unfortunately, getting an SSDI claim approved can be challenging. Even a relatively small mistake could result in your claim being delayed or rejected. If you receive a denial letter from the SSA, you need to take immediate action to protect your rights. As a general rule, you have 60 days to file for reconsideration after receiving a denial letter. Reconsideration is essentially the first stage of appeal. If your claim was denied, it is imperative that you consult with a Tullahoma SSDI lawyer right away. Do not give up on your rights. A lawyer will help you build a compelling appeal. 
Call Our Tullahoma Social Security Disability Attorney Today
At the Law Offices of John Colvin, our Tennessee Social Security disability lawyer fights aggressively to fight for the people who need help the most. If you have questions about filing for disability benefits or if your claim was denied, we are available to help. To schedule a no-cost, no-obligation review of your case, please contact our law firm right away. We represent clients in Tullahoma and throughout the surrounding communities in Coffee County and Franklin County. 
Disclaimer*
The information on this website is for general information purposes only. Nothing on this site should be taken as legal advise for any individual case or situation. This information is not intended to create, and receipt or viewing does not constitute, an attorney-client relationship. No representation is made that the quality of the legal services to be performed is greater than the quality of legal services performed by other lawyers.